European Silk Road-App:
Bringing the Vision for an European Silk Road to Live through Artistic Dialogue
More than 2000 years ago, several routes for trade and cultural exchange opened up and connected civilizations in Asia, Europe and Africa. As an important bond for promoting the prosperity and development of the countries along the route, the Silk Road became a symbol of peace, exchange, and cooperation. Today, China is pursuing decidedly economic and power-political interests with its "New Silk Road" and sees itself as a world power according to its historical self-image as the Middle Kingdom.
Until now, there has been little to no European response to these developments. On the contrary, in the face of Brexit, right-wing populism and refugee crisis(es), the borders have even been drawn tighter in recent years and the idea of Europe has been questioned. With Russia's invasion of Ukraine, the common European peace project was also attacked in its basic understanding and fundamental values. In the face of war and climate crisis, a grand vision of a modern high-speed train network and green infrastructure project is now emerging with the "European Silk Road" (www.european-silk-road.eu), which will connect the industrial centers in the West with the populous areas in the East of the continent and strengthen the European project against encroaching power projections.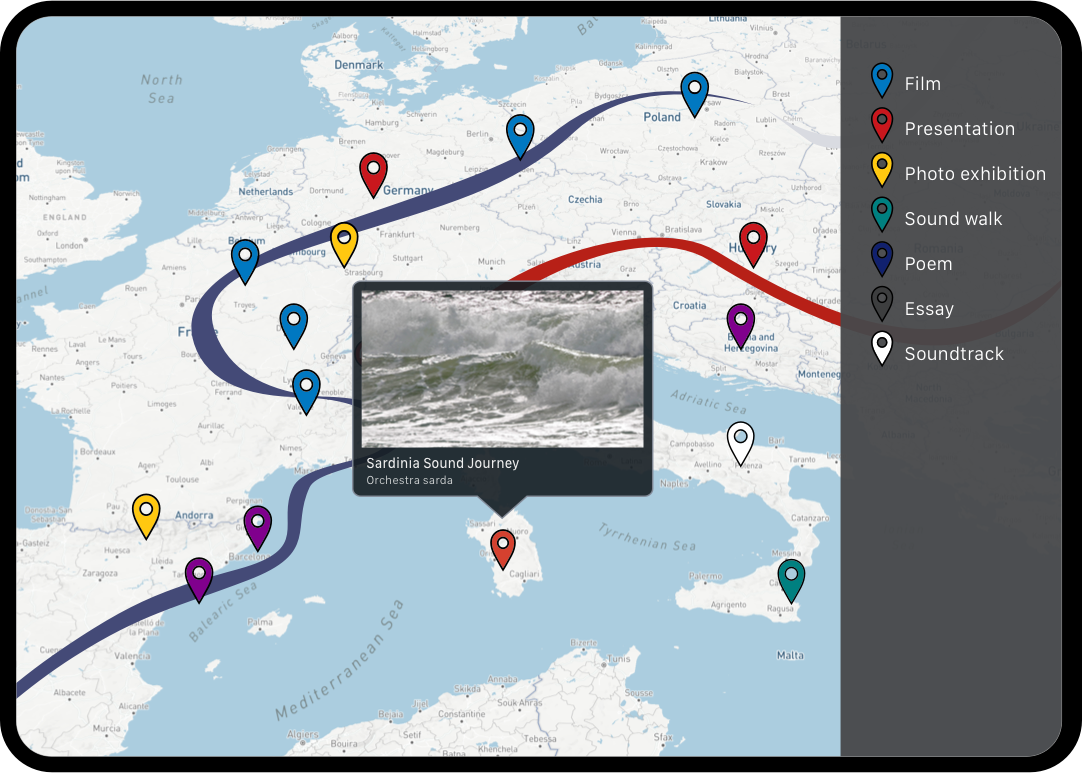 Participative tool
Building on the future vision of a European Silk Road, the "European Silk Road App" (ESR App) is a digital platform for diverse artistic positions and creative expressions. Artists, collectives, cultural workers and impulse generators are invited to engage with the idea and vision of a European Silk Road and to contribute their own very personal ideas and perspectives. What would a European version of the route look like? Is it an ecological project? A value narrative? A unifying idea as a bottom-up civil society initiative between North/South and East/West? Or a cultural participation project? The goal is to use this opportunity across Europe, to identify and discover the hidden potentials - the quiet, often still unheard voices – and to give them a chance to embark on a journey together.